The words "relaxing,"  "brake" and "kids" are words we all long to hear together. Spring break sneaks up on me and the next thing I know I have four children at home for a week. The good thing is that living in Tampa we have the opportunity to go so many different places that really aren't too far away. It's like living on a permanent vacaton. Only an hour from the beach, a few hours from an ocean and blue skies and sunhine pretty much year round. We  love a good hotel with fun things to do for kids and families. I feel that many families are looking for just that. A break from the every day run around, that the kids will have fun at and that I too can take a vacation as well.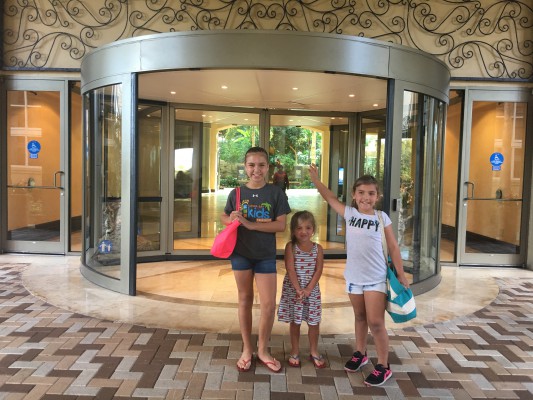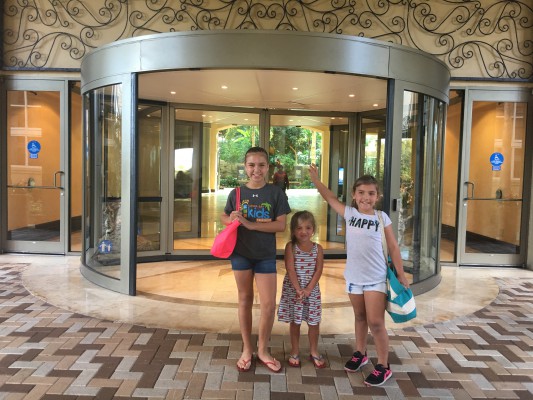 And we have been so happy to visit the Gaylord Palms Resort in Kissimmee over the past few years for just that.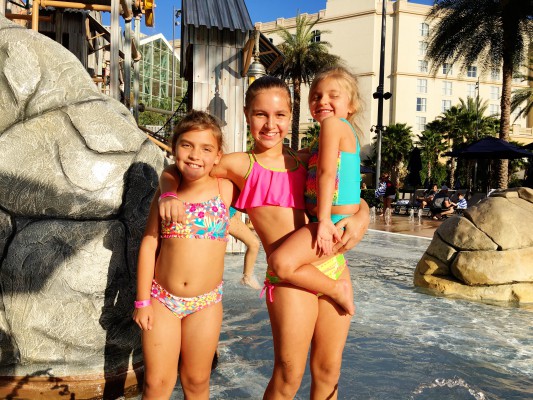 A relaxing spring break vacation that has something for everyone. It sounds so cliché however, it's just that. It has become a weekend getaway favorite of all my kids. We love so much about the hotel, we will book on a free weekend and come back refreshed and ready for the next week.
The resort is located in Kissimmee which is only 15 minutes away from Walt Disney World (just outside of Olando) which does make heading to any of the Walt Disney World Parks an option. However, we just love to go to the resort and stay at the resort for the weekend.
Insider Tip: If you are coming in the spring, plan to go to the Epcot Flower and Garden Festival!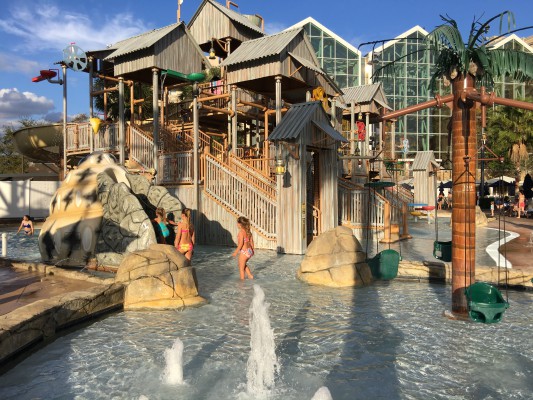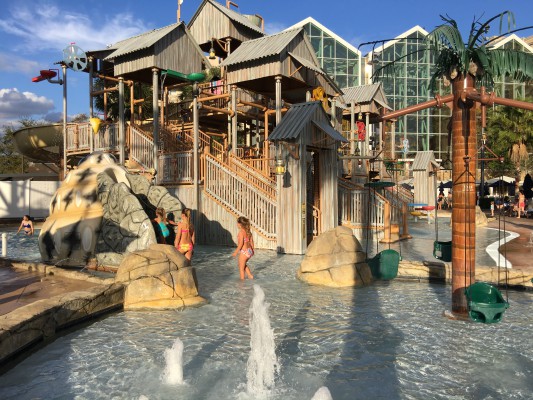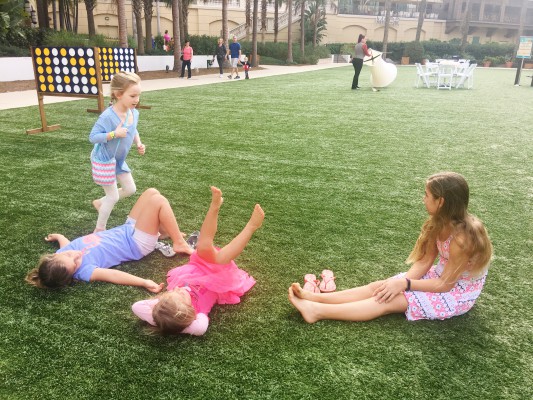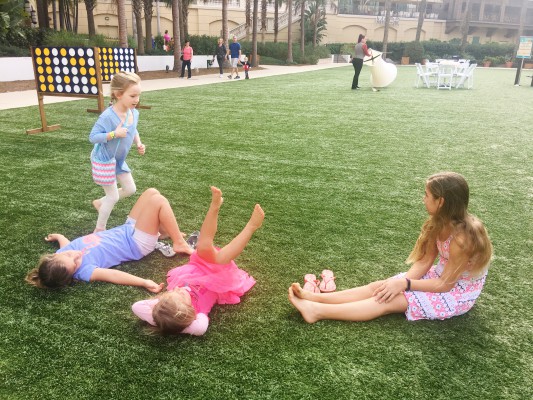 We get the chance to spend some quality family time together, enjoy the beautiful pool and fun activities at their Cypress Spring Water Park. We leave feeling relaxed and energized and the kids leave I hope you with memories of an awesome spring break. What more could I ask for.
Book NOW before 11/19/17 for your holiday stay throug 1/7/2018 to experience ICE!, entertainment and more!  Save up to 20% and inventory is limited!
Here are a few things that you'll want to know about before you go to the Gaylord Palms Resort in Kissimmee:
Book online. Lots of of deals for special weeknd packages and seasonal holiday events!
Plan to stay and play at the resort!  It is so nice to just relax and not go anywhere!  There are great restaurants and plenty of things to do while you are there for the weekend!  Just come and relax! 
Lots of fun at the Cypress Springs Water Park.  Lots of places to swim or water slides to conquor. They typically have a "dive in movie" playing at night which is why my kids love a good night swim!  And yes, the water slides are super fun even for th big kids!  (There is one slide that is HUGE!)
Take surfing lessons at Orlando's only Flowrider, a wave stimulator!  So much fun! 
Walking around inside the hotel is an adventure in itself!  The touring glass atrium and walking around the Florida Everglades or the cobblestone streets of St. Augustine or on a boat in Key West has always been fun for my kids!  
With 9 restaurants on property, there is something for everyone at each location!  (And we LOVE that one of them is a frozen yogurt shop too! ) 
Holidays are AMAZING at Gaylord Plams Resort in Kissimmee!  We absolutely LOVE visiting during the holiday season. It has become a tradition that we look forward to each year.  Read all about why here. 
The rooms and the views are super fab!  You don't find too many hotels that have an indoor view anymore. I remember visiting hotels with my Dad when I was younger and the indoor views from our balcony were my favorite. The veiws of the atrium, listening to the sounds of the waterfalls are so soothing. We love the higher up room!
Definitely consider making The Gaylord Palms Resort in Kissimmee your hotel when you come to Florida with kids on vacation!  We have never been dissappointed with our visit and will definitely be back soon! If you're looking for another great place to stay, check out Casa Del Mar.
Make sure to visit Tampa Mama on Instagram at @TampaMama or @KidsonVacation for the best tips on Florida Family Travel!