So you might have seen us on my InstaStory the other day on the scene for the runDisney Kids Races!  These races are held 2 days during the runDisney races at either Disney World or Disneyland. We were a guest of GoGoSqueeZ, the new sponsor for the kids races and the official applesauce of Walt Disney World. We've been out before but never to participate in the activities!
The Expo is huge!  Lots to see but not too much for kids inside. More shopp me for Disney themed merchandise and official runDisney pins and more. Outside, on the runDisney Kids Race days (Friday & Saturday), there is SO much for kids to do!  The gates open at 10am for kids and families on the New Balance Field.
Inside the Expo at the GoGo squeeZ booth with their gif creator.
The ESPN Wide Workd of Sports complex is so much fun to explore. If the kids love sports, it should definitely be on your list.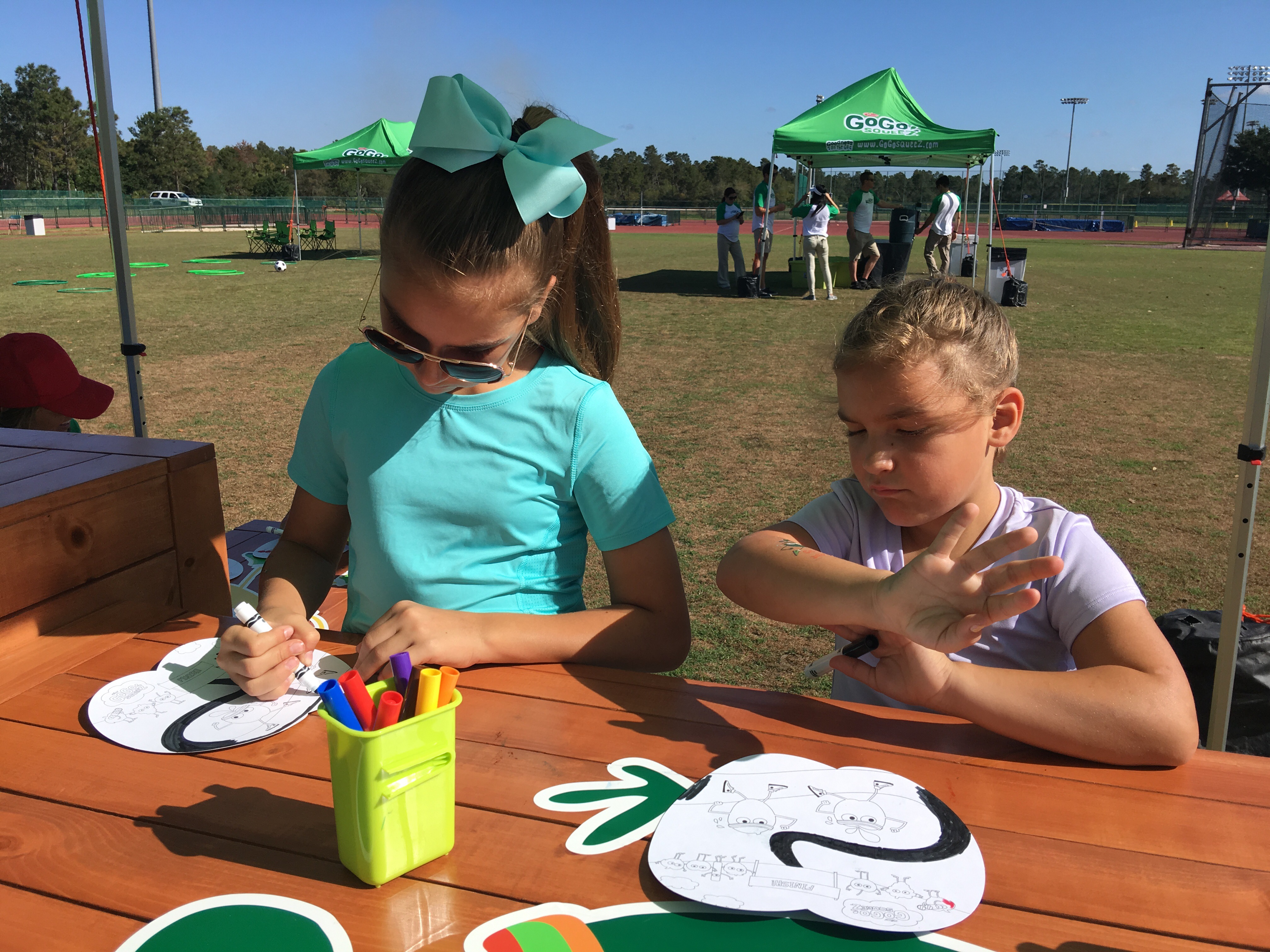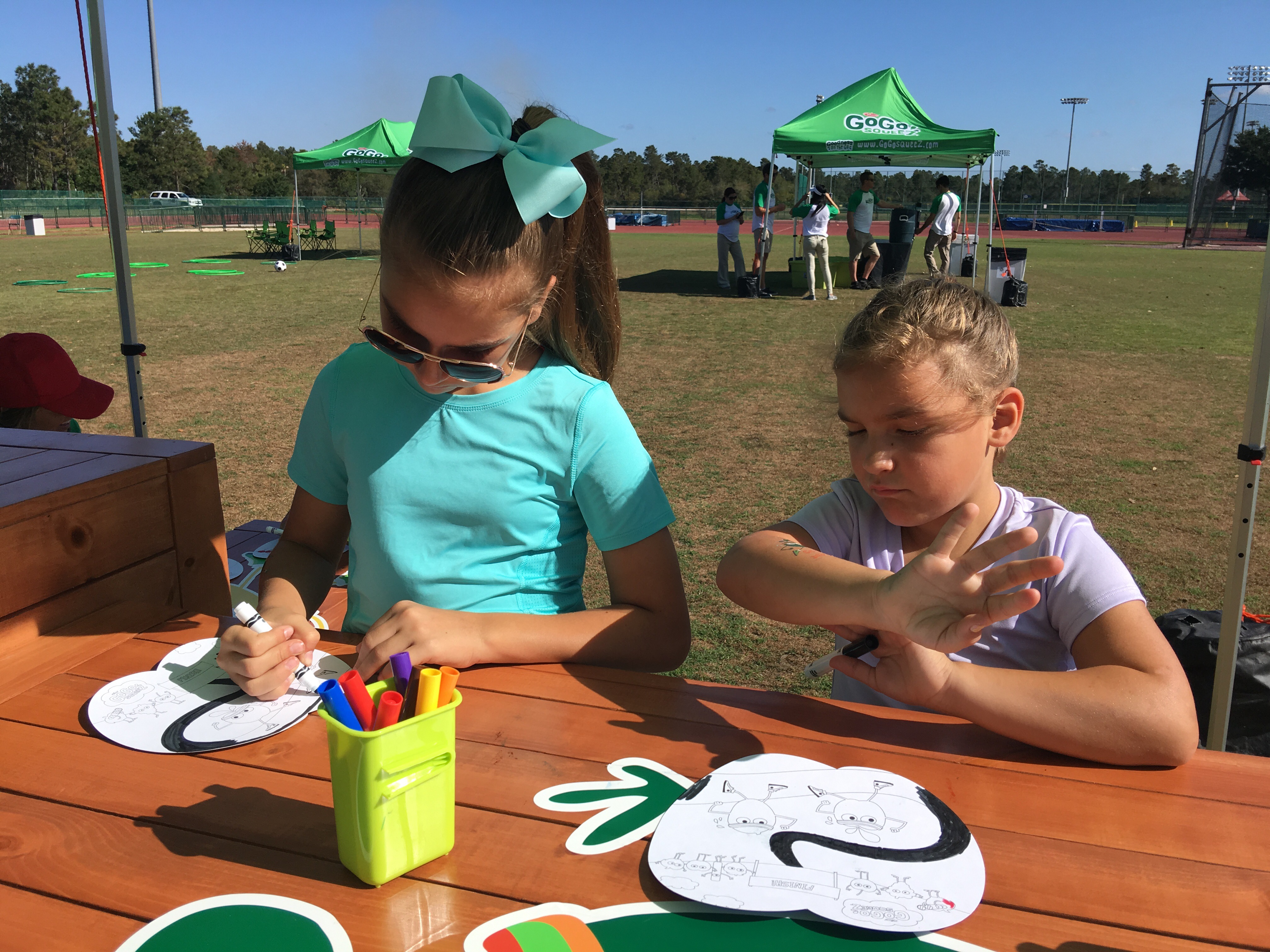 GoGo squeeZ now provides lots of fun activities for kids prior to each race. Coloring stations, tatoos, soccer balls, hula hoops, a DJ with great tunes and of course lots of free space for kids to run. My girls were in heaven and couldn't wait to sign up again for next years races!
Sign up for a runDisney Kids race here.