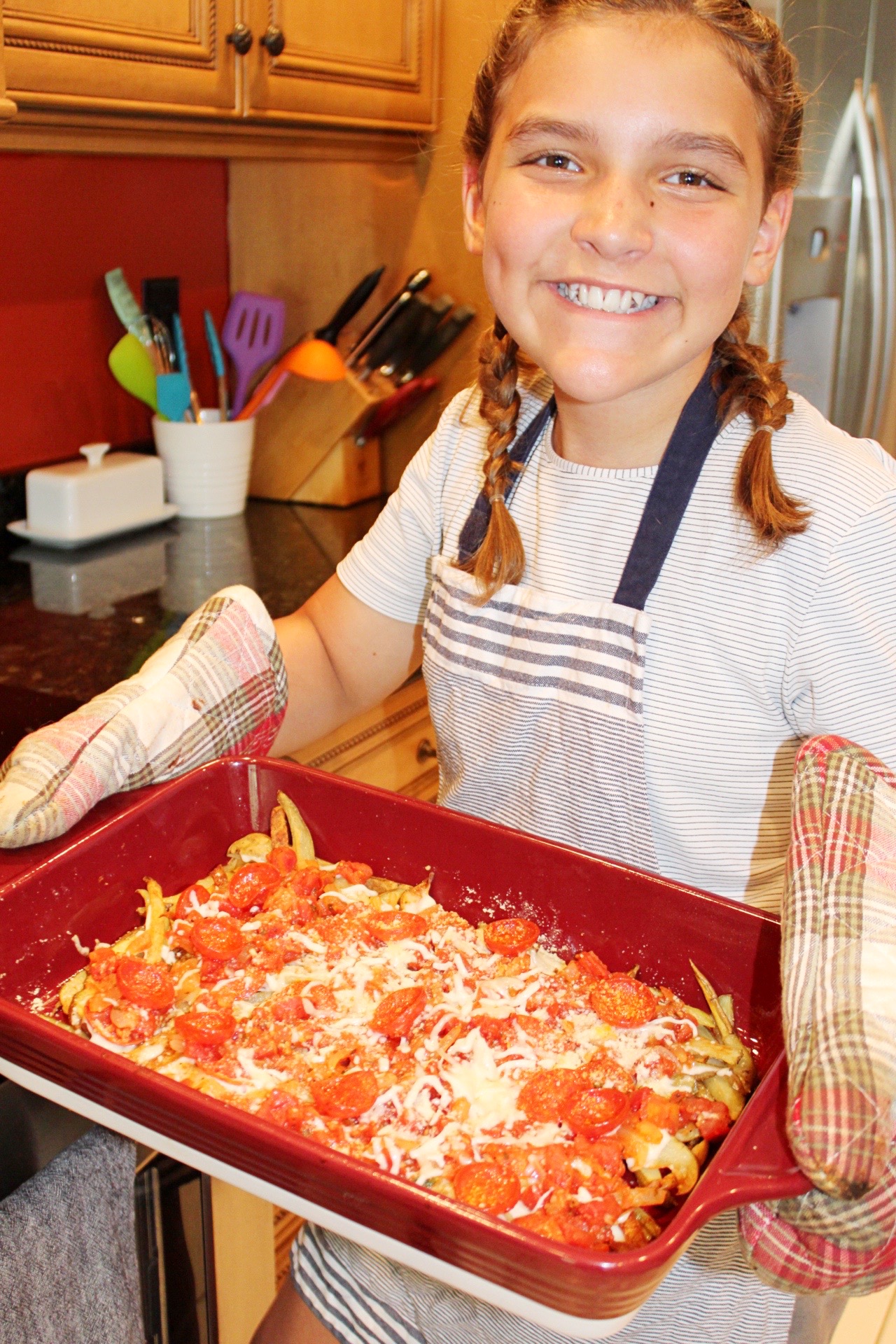 Fries. Pepperoni. Pizza. Truffle Oil. I mean…come on! What heaven on Earth have I stumbled upon! Read more below on how we made this dish that will be a must the next time your friends come over. (Which of coures, us in quarantine, hope will be soon!)
This collaboration is a sponsored post by Hormel Pepperoni and inspired by the famous Chef Adrianne Calvo of Cracked Eatery in Miami Florida.
Pepperoni Pizza Fries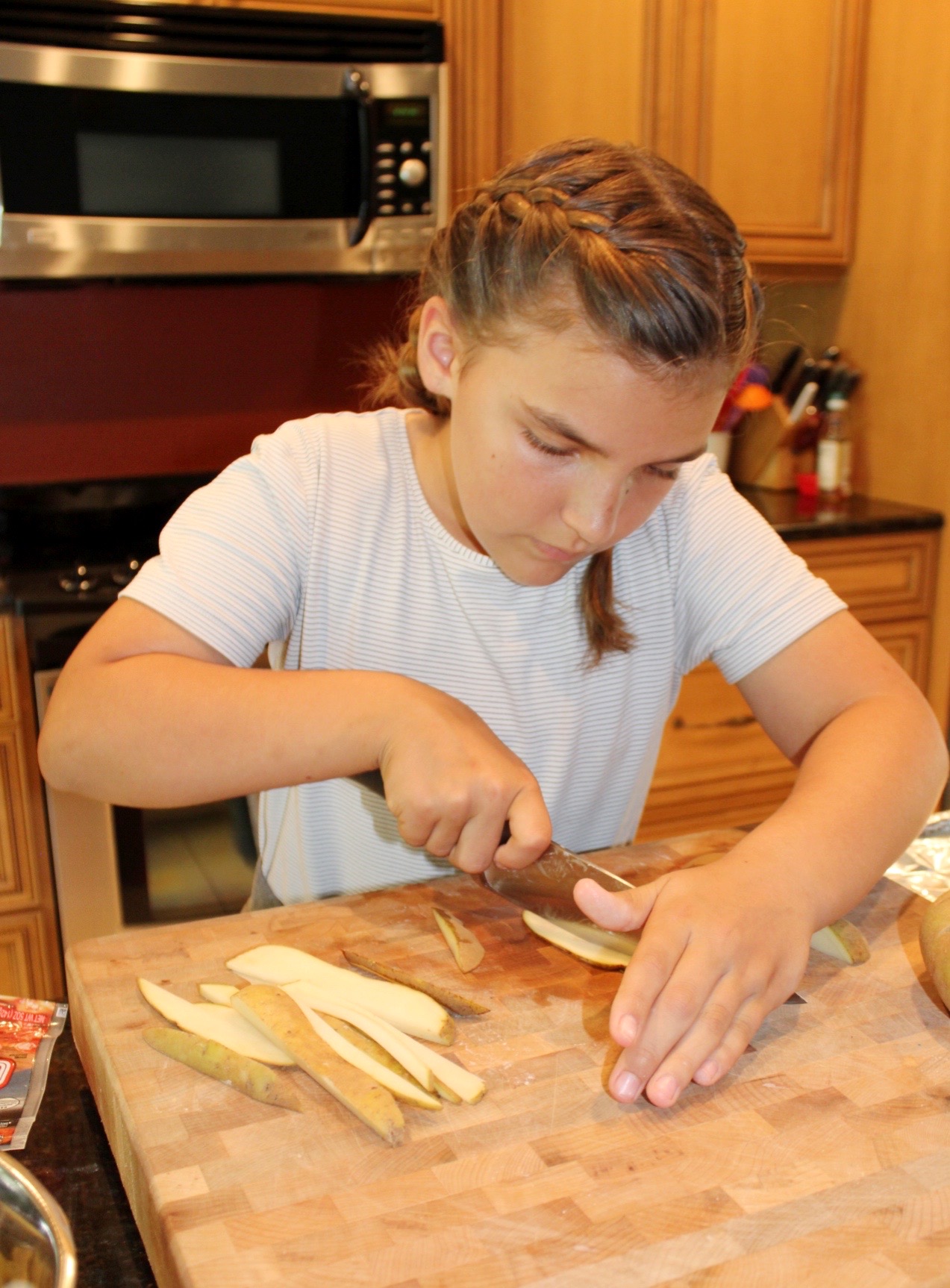 HomeCut French Fries
If you watch my Instagram channel, you know we make alot of things from scratch just because we know we can control many of the added ingredients. This divine recipe (and I do mean DIVINE) begins with simple homecut frend fries. We make them daily and they are so simple.
2 Sauces: marinara and mornay
We decided to make the marinara sauce from sratch (well, we used canned tomatoes) but it's so easy that we went ahead and did it anyways!
Marinara Sauce By Chef Adrianna Calvo
1/4 cup extra-virgin olive oil
1/2 medium onion, minced
7 cloves garlic, minced
1 (28-ounce) can crushed tomatoes
Water
1 tablespoon granulated sugar
1 teaspoon dried oregano
Pinch red pepper flakes
Kosher salt and black pepper
2 large sprigs fresh basil, chopped
In large saucepan over medium heat, heat oil. Add onion and cook 5 minutes or until soft. Stir in garlic and cook 1 minute longer. Pour in crushed tomatoes. Fill tomato can almost halfway with water and swirl to catch any remaining sauce and add to saucepan. Season with sugar, oregano, red pepper flakes, salt and pepper. Stir in basil. Bring mixture to simmer and cook 20 minutes.
The mornay sauce was AMAZING! We are always learning when we are cooking and once we figured out what we were doing, we couldn't believe that it was that wasy! Think mac n' cheese sauce, but more with parmasean and mozzerella. OMG. I wanted a straw to drink it. It was that good.
Mornay Sauce By Chef Adrianne Calvo
4 tablespoons unsalted butter, divided
1/3 cup all-purpose flour
3 cups warm whole milk, divided
2 whole cloves
1/4 yellow onion, peeled
1 bay leaf
1/3 cup shredded mozzarella cheese
1/4 cup grated Parmesan cheese
Kosher salt and pepper, to taste
In large saucepan over medium-low heat, melt 3 tablespoons butter. Add flour to make a roux. Cook roux 2 to 3 minutes, stirring frequently. Whisking constantly, slowly add 2½ cups warm milk to incorporate milk into flour mixture. Stick cloves into onion; add to sauce along with bay leaf. Simmer 10 minutes. Remove bay leaf and onion. Strain sauce through fine mesh strainer or colander. Return sauce to saucepan. Add cheeses. Stir until melted. Remove from heat, stir in remaining 1 tablespoon butter. Adjust the consistency with some or all remaining ½ cup milk, if necessary. Season with salt and pepper to taste.
Pepperoni Pizza Fries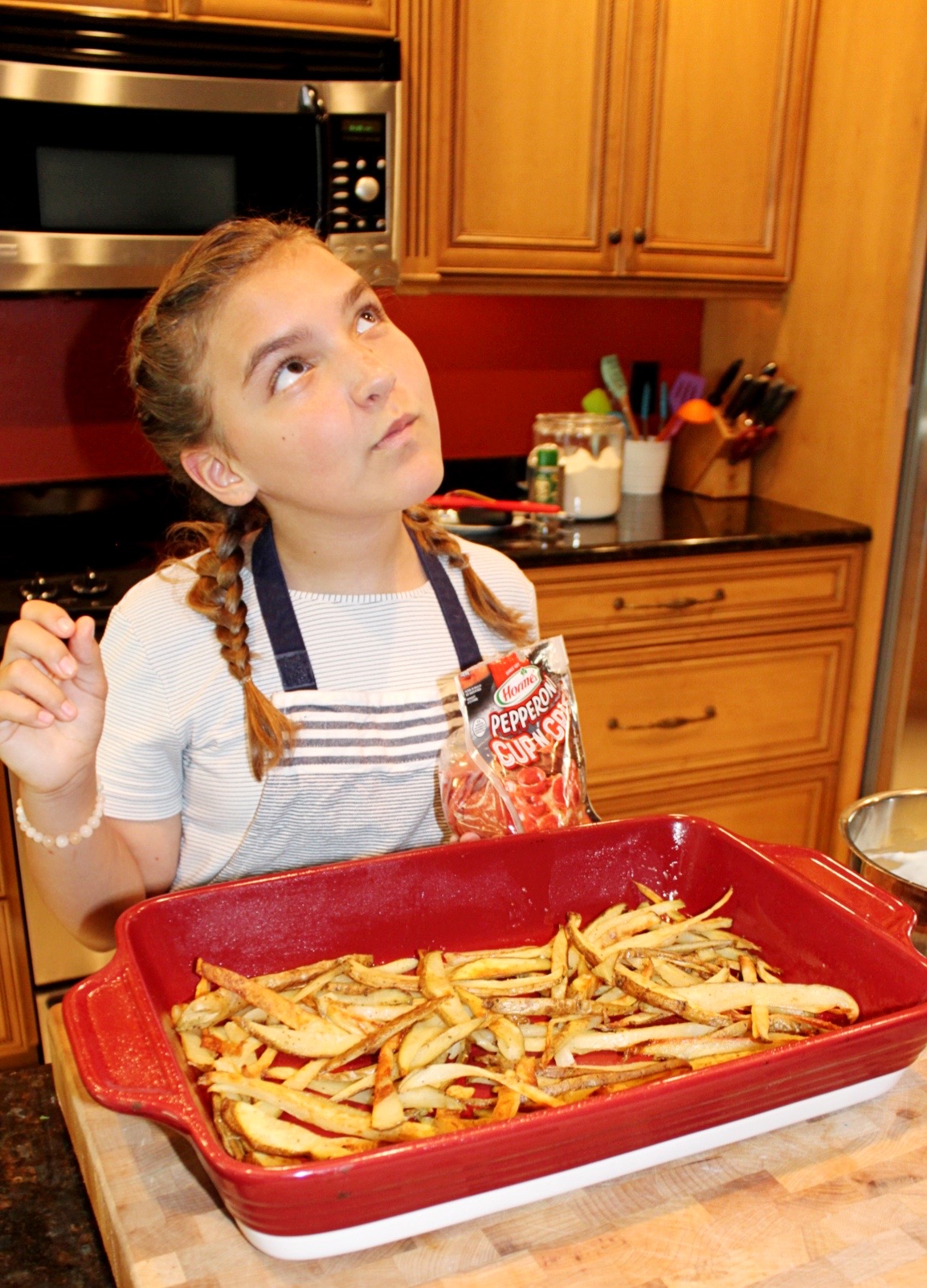 Assembly time!!! Basically, this is where your nacho building skills come in handy. Layer and smother the french fries with the mornay sauce, marinara sauce, Hormel Cup N' Crisp pepperoni , mozzerella cheese, parmasean cheese and any herbs you like (maybe basil, red peppers, etc.)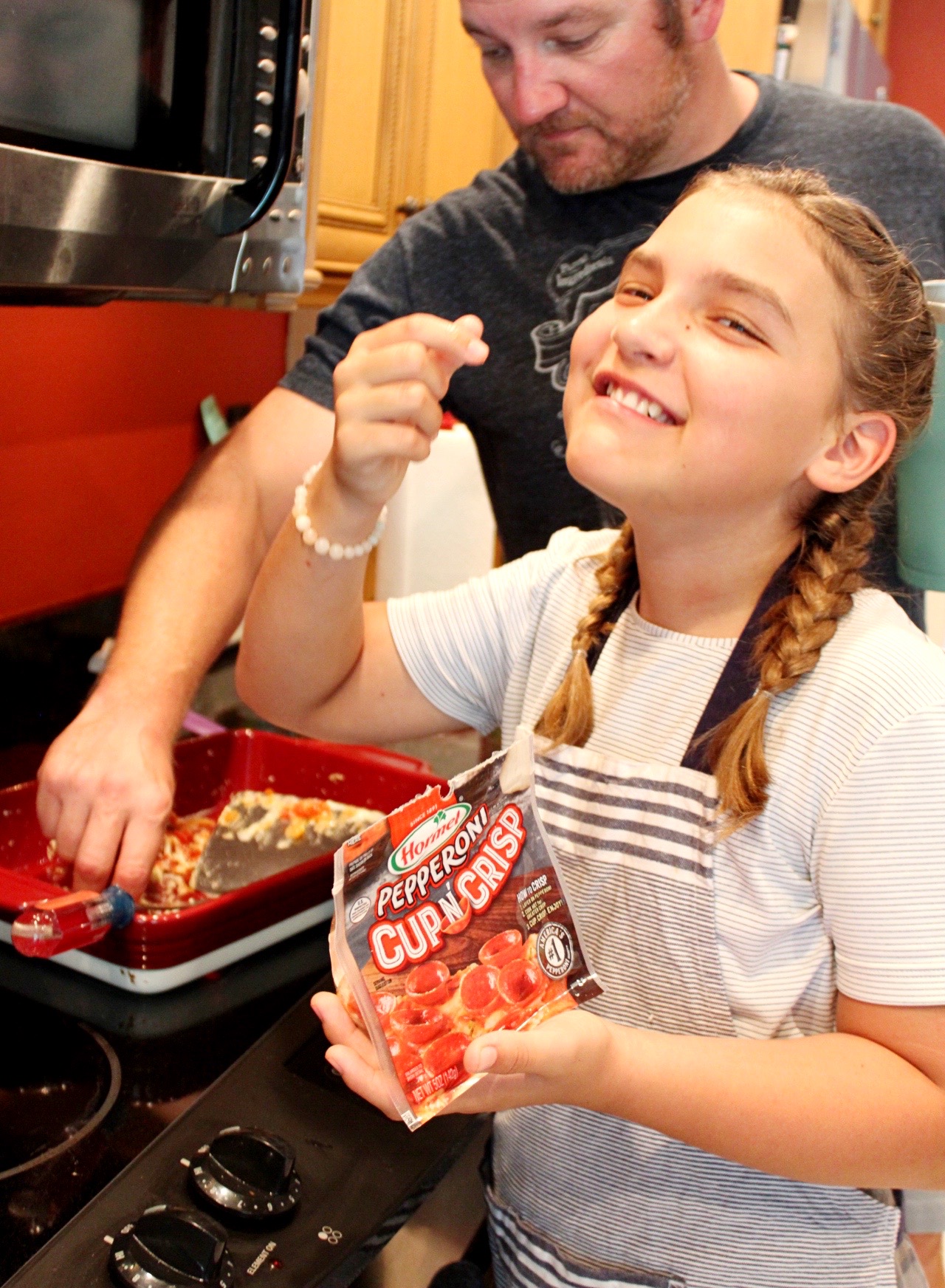 Pepperoni Pizza Fries
Heat oven to 400°F. Prepare fries. Place hot fries in 1-quart baking dish. Top fries with Mornay sauce, marinara sauce, cheese, parsley and pepperoni. Bake 10 to 12 minutes or until cheese is hot and bubbly.
I wish I could have leveled up my cooking game with the truffle oil, which I will next time when I can get to a speciality store! (Drizzle with truffle oil, if desired.)
THAT'S A WRAP! These bad boys will definitely be making an appearance at our next party! They were a huge it!
Watch the full video here to see Shelby cook these up and the family critics devour them in under 15 minutes!
Sponsored Post: Thanks to my readers for reading today! And thanks to Hormel Pepperoni for allowing us to be a part of this campaign! And to Chef Adrianne Calvo fron Cracked Eatery in Miami! We can't wait to visit you and eat in your restaurant! Remember to get your kids in the kitchen! It's not only super fun but there is so much to be learned in there!
Enjoy!
xoxo
TampaMama & Chef Shelby