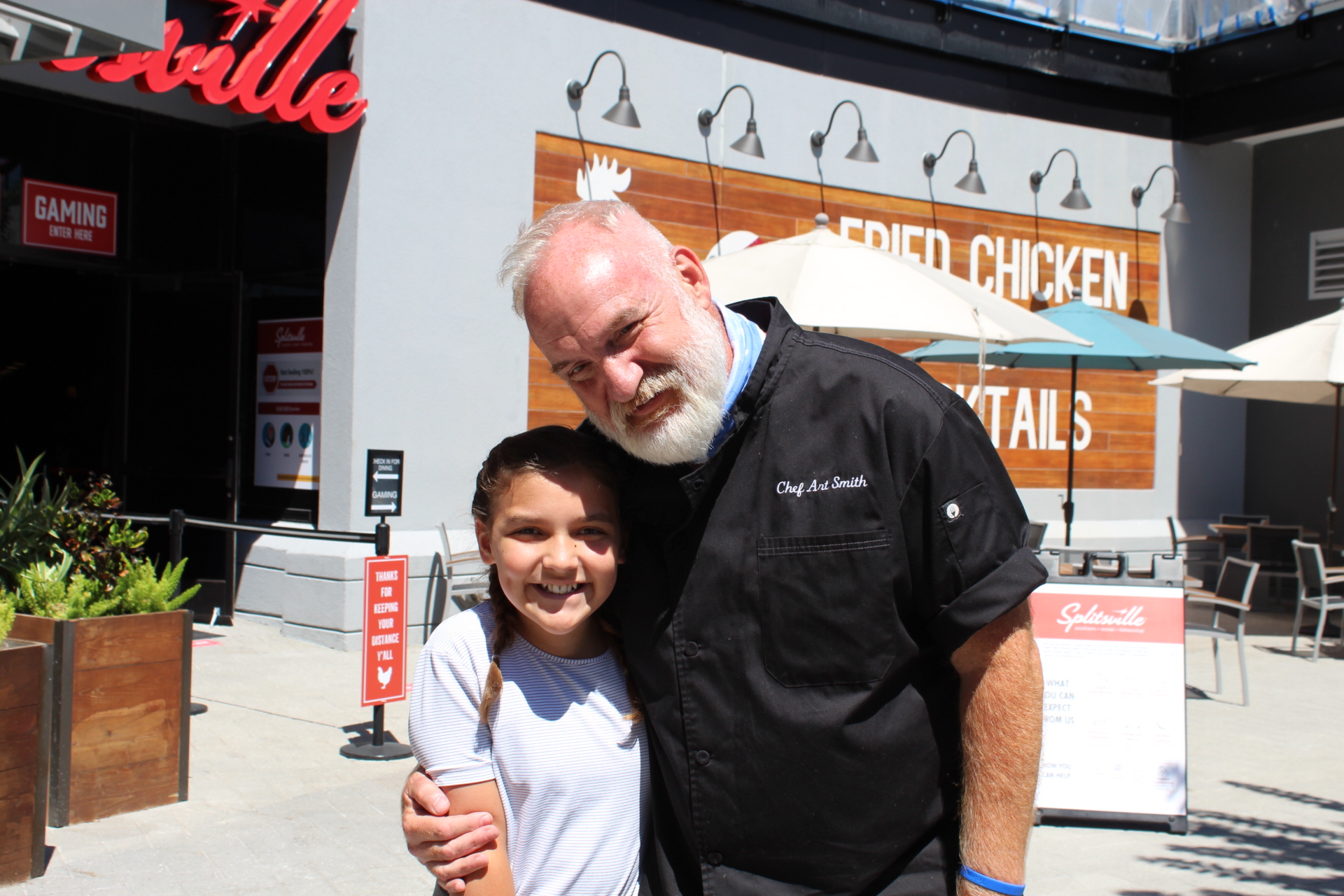 "Want to make people happy?! FEED THEM!" An amazing life lesson from Chef Art Smith to Shelby.
Shelby cooks daily. It's a place that I find her feeling confident and happy. Excited that she typically has an audience (mainly her siblings) waiting for whatever it is she's cooking. And they are excited to taste what she's made. I hear it in their voices as they tell Shelby how they like what she made. And then I see Shelby, smiling to herself because she knows she made them happy.
I had never had this correlation of the "why" Shelby cooks until we had the chance to sit down with celebrity Chef Art Smith of Homecommin' at Disney Springs and Splittsville at Sparkman Wharf. I was thrilled when I asked the publisist about bringing Shelby to do the interview and she responded with an "absolutely!" 
So our first outing from our quarantine lockdown for Shelby was a lunchtime interview with a celebrity chef. Not to shabby.
But in true homeschool Mom fashion, I turned this into a project and research began. We learned he was a chef for Oprah. He worked for Jeb Bush in the Florida Capital! He has restaurants in Chicago and New York! He cooked for Lady Gaga, The Obama's, and that he too has diabetes. He's also changed the way he eats and exercises more to help manage it. The more Shelby read, the more she couldn't wait to interview him. She wrote down her two questions and we got ready for the big day. 
With the reopening of Sparkman's Wharf, we ventured down to meet him at his restaurant, Splittsville Southern and Social. They were open for business again and were ready for the people and all socially distanced measures were in place. Everyone had a buff, all yanked were 6 feet apart and everyone was cleaning something.
I told Shelby that when you have an opportunity like this you are never late, so we came early.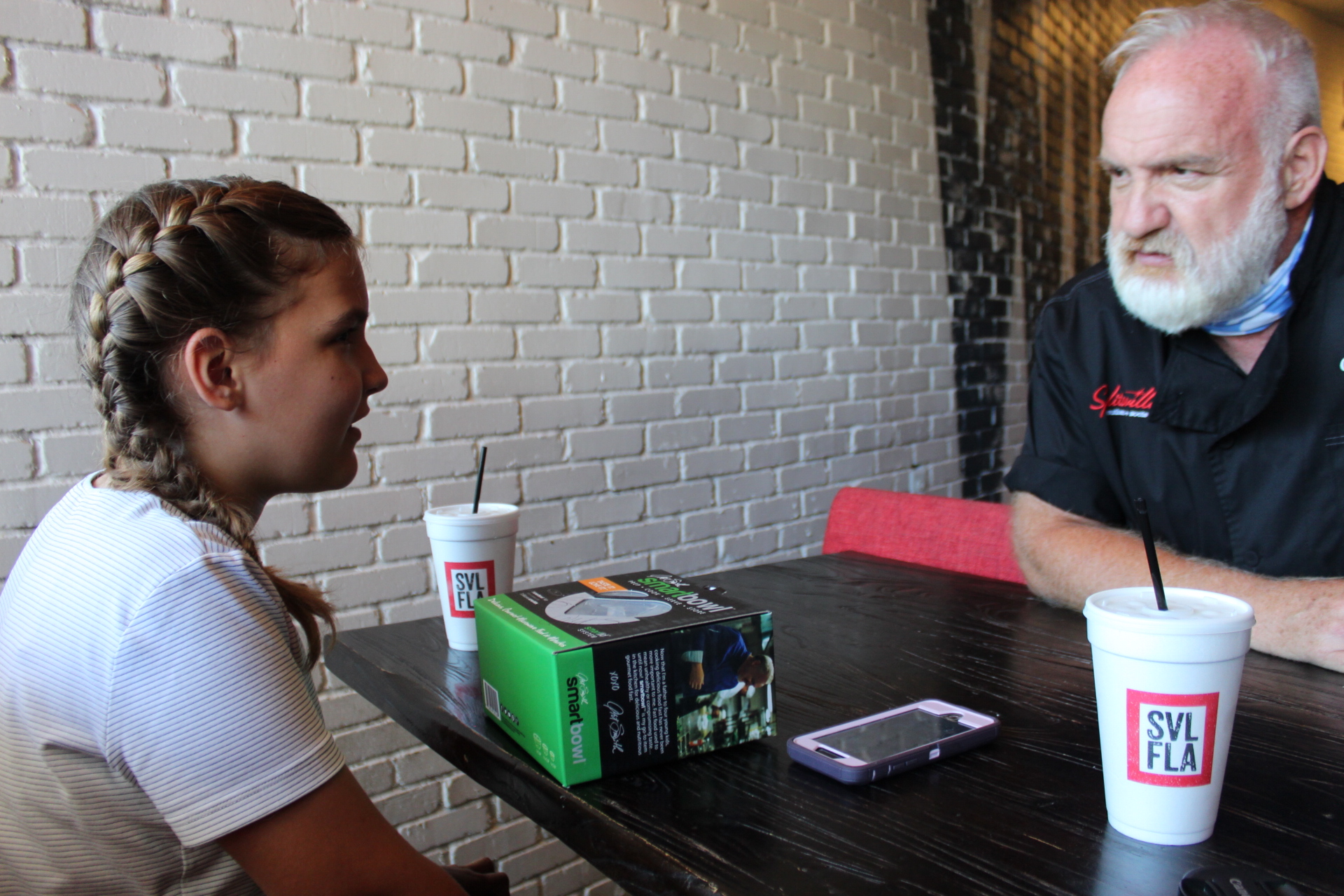 Chef Art was already sitting down and welcomed us with open arms to his table. He was so inviting and really talked to Shelby like she was the most important person in the room. I introduced Shelby and right away, they hit it off. They started talking about cooking, what she likes to cook, what he likes to cook and eat, how he got started and why he does what he does.
He told us the story about how he was bullied as a kid. And he realized that when he liked to please people. And he realized that when he fed people he made them happy. And that's why he went into the restaurant business. To make people happy. He said "Mad people are just hungry people!" EXACTLY!!!
What he didn't know, was that he hit the nail on the head. Shelby's nickname is Happy. She's a pleaser and it seems that Shelby and Chef Art are two peas in a pod. Doing things for others that spark happiness.
Shelby also told him that the reason she started cooking more was because she wanted to be in control of the food she was eating and because of her Type 1 Diabetes diagnosis. That was a big turning point for her. She realized that she wanted to learn so she could regulate what ingredients were in her favorite dishes. Chef Art also told her that he was so impressed with her cooking skills for someone so young. For Shelby, its only been two years that she's really been in the kitchen learning, but in my opinion, she's so inspiring to kids who want to cook.
And that is another one of his passions. Teaching kids to cook! We have been watching his IG Lives that teach you how to cook healthy with some of his famous recipes with a healthy new twist! He also cooked with Maxwell Jenkins from Lost in Space on Netflix on his IG Live today and they are great!
We ended our interview with Chef Art inviting Shelby to cook with him at a date TBD. Whhhhhhaaaattt! OMG! She was on cloud 9 knowing that she could take a cooking lesson from him!! He asked her to think about what they should cook together. Hmmmmmm… suggestions welcome!!!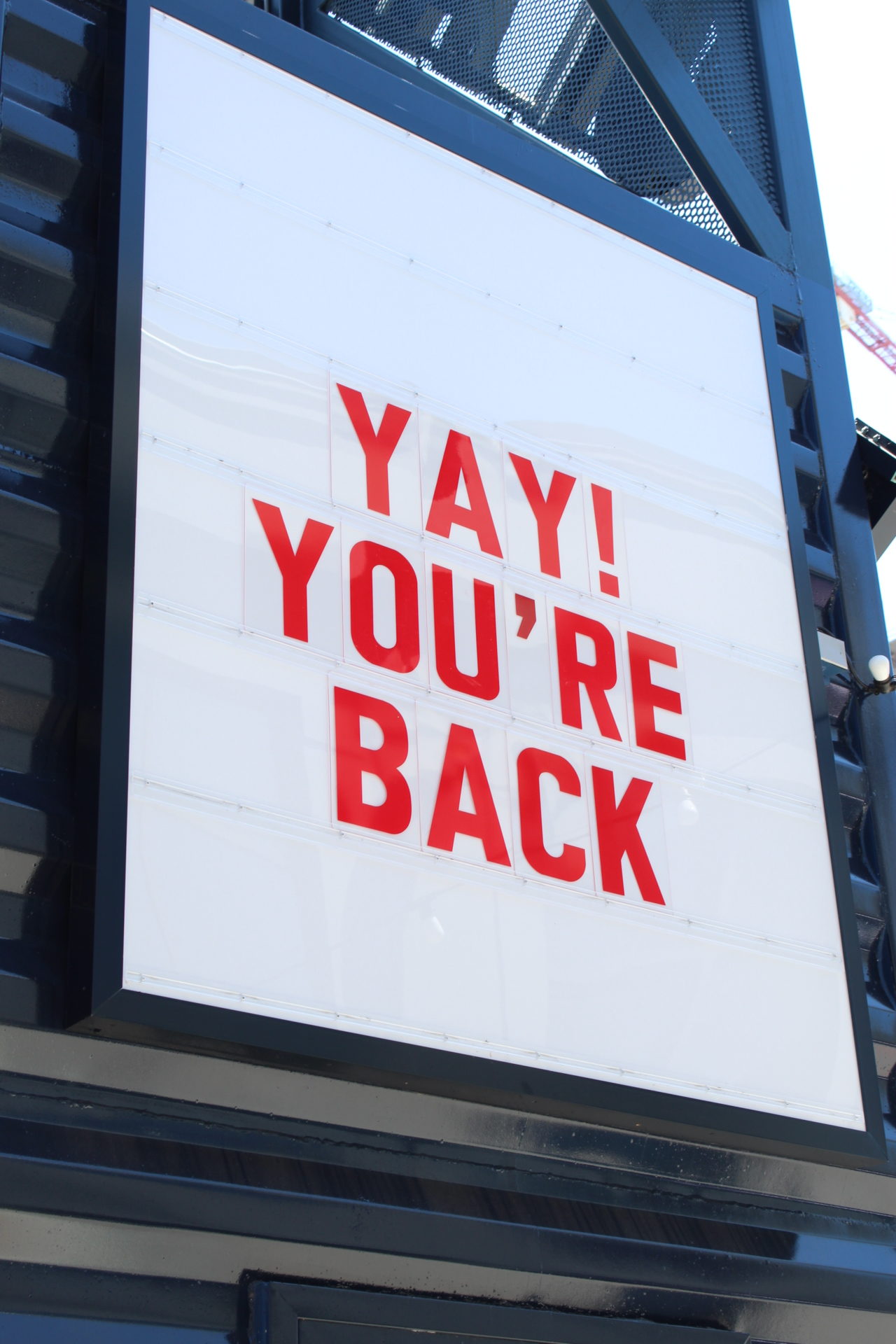 Here's a thank you note from Shelby to Chef. I can't thank him enough for taking the time to meet with us.
"Today I got to meet Chef Art Smith. It was super cool because I had never met a famous chef before and that was just amazing. It was also cool because I could hear another person talk about cooking and be really passionate about it. They have lots of experience in the kitchen tand I would love to cook the way they do some day. It's nice how he cooks to make people happy because if someone was upset about something, he would cook for them it would make them happy and feel good. I can't wait to go back and do something with Chef Art Smith! Thank you for taking the time to talk with me! "
A HUGE thank you for the team behind Chef Art Smith and the invitation to come and meet him. Visit his restaurant NOW OPEN at Sparkman's Wharf, Splitsville Southern Social or at Disney Springs, Homecomin'. Both are amazing and make us happy whenever we visit!